January 30, 2015 9:36 pm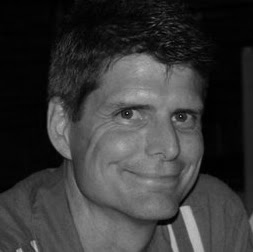 Shane Walters is the CTO and Founder of Singletree Technologies. He has worked with product development in the apparel industry since 1991 and has a broad set of business domain knowledge and enterprise IT skills.  Since July 2001, Shane has been working to make Singletree Technologies a company that delivers software and solutions that exceed customer expectations. Singletree's customers cover the spectrum of apparel companies from the very large to the very small, basics to fashion, internally manufactured to 100% contracted, and lifestyle brands to private labels. Experience with these diverse apparel companies has continued to give Shane the insight needed to make software applications that are effective and flexible.
From 1996 – 2001, Shane was part of a team at VF Services responsible for implementing best practices throughout VF in product development including process reengineering, organization structure, and best of breed technologies. Shane was the IS lead on this team which included business process experts, trainers, testers, and programmers. A big part of this team's tasks was to implement WebPDM throughout VF. He was responsible for all technical aspects of the team including coordinating new releases, designing and constructing custom components, and interfacing WebPDM to VF's many ERP systems. The diverse nature of VF's business units has taught him the challenges that apparel product development faces and the unique needs of that industry.
Shane spent the first four years of his career at the intimates division of VF. His first duties at VF Intimates included programming a new Line Sheet and Product Specification application in an MVS Cobol environment. He also spent a year at Electronic Data Systems as a Programmer/Analyst for a large restaurant account.
Shane's experience has given him a broad technological and apparel skill set. His technical skill set includes Visual Basic, DotNet, Java, XML, Oracle, DB2, MQSeries, and web technologies. His business acumen includes all parts of product development from line planning and concept development to developing product cost and manufacturing specifications.
Combined, his technical skills and business experiences enable him to assess the product development challenges that a company faces and quickly deliver a solution that is practical and innovative.