September 24, 2014 12:36 am
"What does the report look like?"
Intellimas customers (and any PLM customer for that matter) realize the value of having a system to store all their data. Whether it is costing, development sample tracking, or lab dips, finding the most streamlined way to keep data easily accessible and editable is the easy part.  Inevitably, users will get antsy, asking questions like:


"So after I put in all this data, what is the output?"
 "Can I get a report just like what I use now?"  
"Data in the grid is great, but can I get it summarized differently for upper management?" "Can you generate a tech pack that is clear and concise so that there is no ambiguity for the vendor?"

Up until now, our response to these questions was directed to the IT group within their organization to have them use their own BI tool or have the user just export their data to Excel.  Well we started to find that the company either did not have a BI tool or did not really have a resource available to help them with it.  And exporting data to Excel only goes so far.  It was clear we needed to come up with our 'Next Gen Report Wizard' product.
Well that time has come.  We are proud to introduce to you 'Intellimas Reporting'.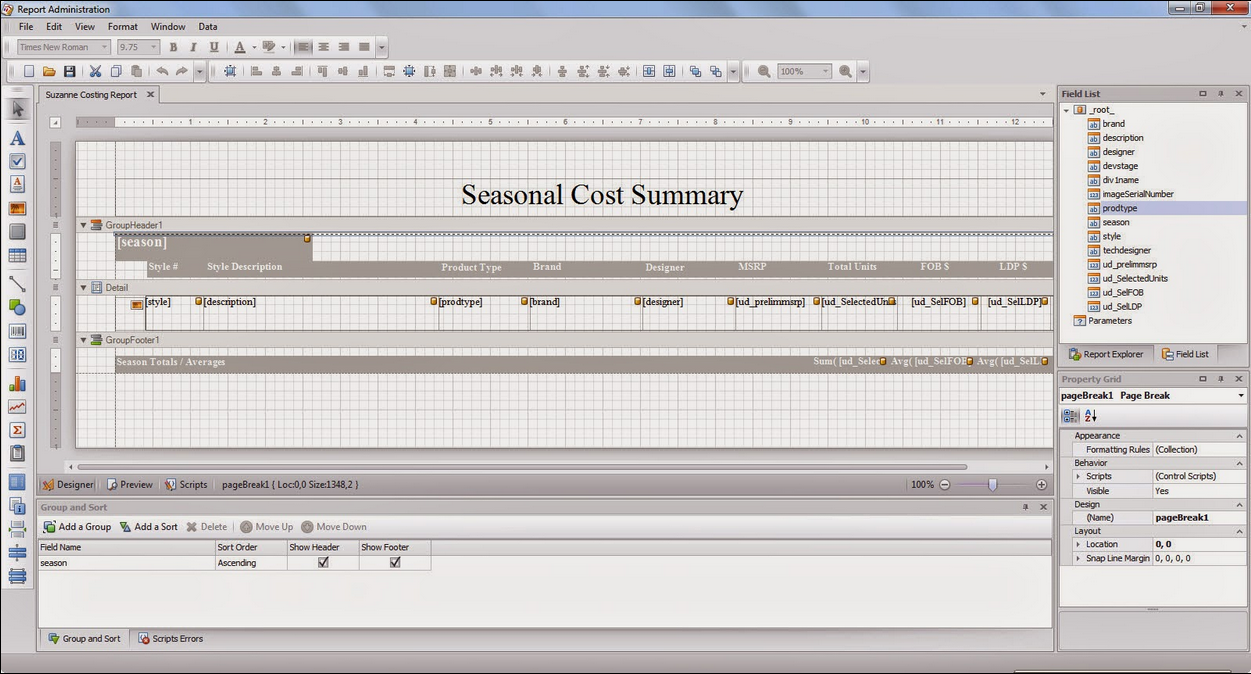 Intellimas Reporting is a drag and drop reporting tool that allows you to easily create all kinds of beautiful reports.  The big advantage that this new application has over other BI tools is that it comes with some standard data sources for specific applications, or you can build your own.  A data source is essentially a data dictionary or metadata which helps Intellimas Reporting map to the table to find the correct data.  By the way, if you are using Intellimas, all entities automatically become data sources for the tool.  Data sources can be used over and over to create a multitude of reports sure to impress any end user.  Once a data source is defined, a programmer is not required to set up a report.  Any power user or administrator can become a report developer!


Simple drag and drop is the method.  Take a field from the field list and add it to the canvas….resize it, color it, change fonts and the like.    
You can come up with as many different report layouts as the users can think up.  As you are building your masterpiece, you can preview the output so you can continue to tweak it until you are ready to publish it to the user community.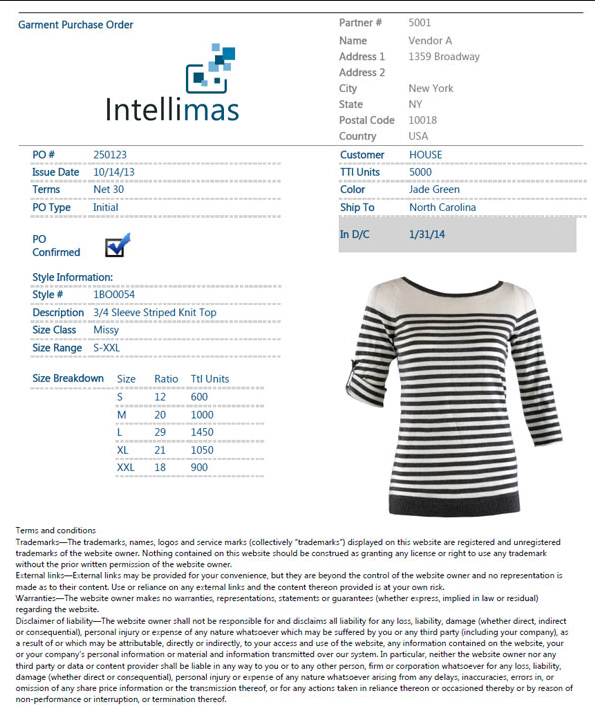 I can hear the cheers already from our customers that have been waiting for this announcement!  Email info@singletreetech.com any time for more information or a demo!