Replace spreadsheets and other inefficient processes with Intellimas
Strategic Data Management Application
Spreadsheet-like user interface speeds up viewing, adding, copying, and editing many items at once, allowing more time for analytics.
Instead of wasting time downloading or duplicating data, easily retrieve live data from enterprise systems with SQL queries or web API's. 
Create web apps with various field types, calculations, rollups, alerts, grids, forms, reports and dashboards using our low code platform.
Simply work faster and do more with Intellimas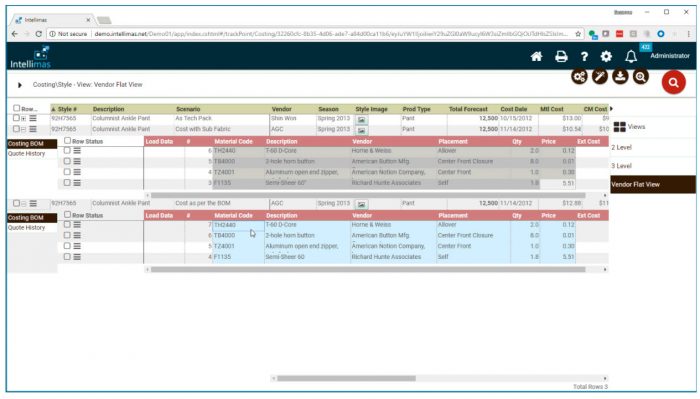 Multi-level grids eliminate redundant data and better reflect one to many data relationships. It allows for business and planning hierarchies for different business functions. 
The spreadsheet-like user interface makes it easy to become familiar with Intellimas. Easily copy, paste, filter group, and sort through data.
Perform a variety of different calculations, functions, and roll-ups with our configuration engine. All fields, calculations, data levels, and business logic can be deployed from the ground-up.
Quickly sift through your data using configurable search options. Search fields can be text, dropdowns, dates, numeric, and more. You can even save your searches for repeated use.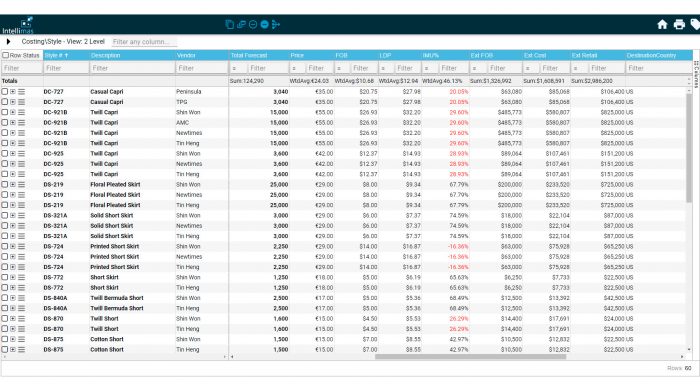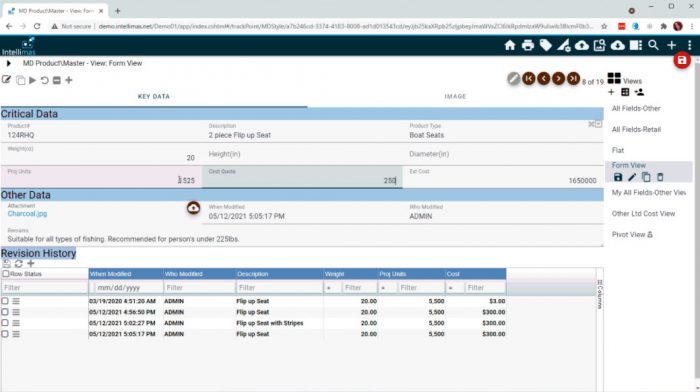 Create multiple global or personalized views for each web app which gives you various looks for different tasks within the business process.
Zero in on problems and see upcoming or late items by searching for exceptions. Create emailed alerts for specific business scenarios so you can be the first to know and act.
Use a drag-and-drop reporting tool to create a multitude of reports. Configurable dashboarding allows you to view actionable information and click-through to your data.
"We replaced spreadsheets with this software and it did exactly what they advertise.
It found errors in our spreadsheets, eliminated our versioning issues, helped us to share data throughout the organization. This software gave us a solution to a problem that our core software could not address."