January 30, 2015 9:58 pm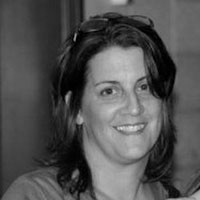 Suzanne Johnson is a Product Specialist and an industry expert with more than 18 years of experience. Starting in retail, she grabbed hold of the fashion industry quickly, becoming one of the youngest store manager at the time when she was 19. From there she decided to move to the manufacturing end of the industry. During her 5 years at Liz Claiborne, she gravitated from an assistant production planner to becoming a product manager handling all ongoing Twill production for Liz's then thriving LizWear Division.
During that time, she noticed her nitche for understanding and maneuvering within many different systems. She was able to quickly master system functionality and would recommend enhancements which would make her job, and everyone else's easier. She also started training new personnel on these systems. It was not her position to train, but she wanted to make sure new users completely understood what they were working with.
Moving on in the industry to Polo Ralph Lauren, she maintained her business expertise but continued to delve into systems. She constantly tried to get as many tools as allowable in order to make the groups process easier, more streamlined and consistent. Because of that she became a thorn in one IT Director's side (Mr. Candela) but made a lasting impression.
When Singletree Technologies was looking for a business analyst and application specialist, Suzanne fit the part. Since joining the company, Suzanne has been an integral part of the development and requirements of new software and has successfully implemented these applications in many different apparel industry types. She continues to test new functionality, and train end users on the same. The transition from the business end to the technology end of the industry was a natural progression for her. She continues to love exploring and learning new ways of doing things and thoroughly enjoys her career, which is displayed through her enthusiasm and dedication to Singletree.