August 1, 2017 6:56 pm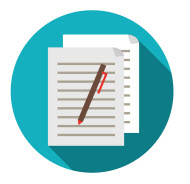 Client Description:
A $3 billion dollar young men's and women's apparel company has been using Intellimas to solve a variety of business problems since 2011.  They started with a popular use for the Intellimas grid, which is to manage requests for quotes to agents and vendors, including detailed costs and product margin evaluation.  They have continued to define more needs for Intellimas because of its flexible spreadsheet-like data entry and the overwhelming support from the daily users.
Business Problem:
One of the more recent business processes now being supported by Intellimas at this client is in the area of Audit Compliance.  The client, as well as 3rd party audit companies, conducts social, health and safety related audits of their vendors and factories where their products are being sourced or manufactured.  In addition, security audits are also being performed on a regular basis to ensure the safety of all product shipments from the factories.
This process was being managed in a large, specialized environmental, health and safety software application; however due to a number of reasons (cumbersome multi-screen navigation, lack of security and reporting, to name a few), the client was unhappy with the solution.  They turned to Singletree Technologies, knowing the success they've had with other uses of the flexible grid application, Intellimas.
Singletree Solution:
Similar to the way someone can setup a new spreadsheet in Excel to support a completely different process, Intellimas administrators can create a new entity for any given business process.  As described in this case study, a new entity was configured to read in all vendor and factory level master data (this can be done through a direct sql read – no integration required) from another system which holds the vendor master information.
One of the features of the grid is that it allows for multiple levels of data to be configured when parent/child relationships need to be maintained.  In this case, each vendor/factory may have any number of audits performed, so a second level of data was setup to store who was performing the audit, along with many other attributes regarding the audit dates, notes and results.  They also configured a 3rd level of data to capture the Finding Details, including status, severity, categories and groupings, corrective action plans, and any associated documentation, such as attachments to the records.
Business Benefits:
As with many enterprise applications, the benefits to managing this business process in Intellimas include:
Security for the various auditor roles and factory responses
Access from anywhere with internet access
Reporting
Change tracking
Data validation
However, what sets Intellimas apart is:
A spreadsheet-like grid that users love
A unique ability to create a specialized application to support specific business processes for a fraction of the cost of purchasing large scale specialized applications for each business process
Ability to quickly modify configuration as the business process evolves

Image Copyright: macrovector / 123RF Stock Photo