October 6, 2021 6:57 pm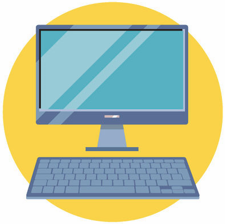 Client Description:
Global information management and media company that maintains detailed intelligence for various markets, which is used by a variety of businesses and professionals.
Business Problem:
This organization has maintained detailed data on specific industries over a long period of time. As is typical in many companies, the business team created their own database in MS Access to house this data. This strategy worked for some time, because the business team was able to make updates as the business process changed. However they quickly ended up with many custom screens, batch programs, and reports which became hard to manage.
In addition the system suffered performance degradation as the database grew, and several application failures resulted in the system being down for days. Because of the way the system evolved over many years, information had to be scrubbed monthly in order to ensure data integrity. It was time to move to an enterprise system to better position the company for the future.
Singletree Solution:
Singletree worked with the business team and 3rd party consulting company on the existing use cases and ultimate goals of their data management and downstream integration. One of the critical aspects we changed was to restructure their data into more of a parent child approach instead of their existing flat structure. Intellimas hierarchical configuration capabilities allowed for this simpler approach to managing and searching for their data. In addition this company was able to leverage Intellimas' scripting engine to handle a variety of business logic. Singletree even incorporated a few product changes that benefited this customer and will benefit other customers as well.
Business Benefits:
Improved data integrity which improved data quality in downstream systems

Calculations

were standardized so that metrics had more accuracy
Field level revision history allowed for a better audit trail
The company now has their data on a commercially supported software platform instead of having one person support their legacy, home-grown database