August 29, 2017 3:23 pm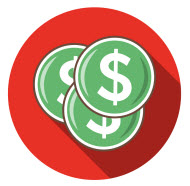 Client Description:
Large specialty brands retailer that markets to teens
Business Problem:
This company recently implemented a leading supply chain management (SCM) system. The system has comprehensive costing and RFQ functionality which can handle the product costing for this company but required the users to input data in a variety of screens in order to set up the quote and then fully cost the garment.  This functionality was rolled out and immediately the end users complained that it required too many clicks and screens to get the job done.  So the users stayed with the spreadsheets.
Singletree Solution:
We created a costing entity in Intellimas that retrieved styles from the SCM system.  Freight and duty were driven off the SCM system tables so the users did not need to think about this.  Requests were set up to hold various costing scenarios that are presented to the factory.  Once a cost scenario is selected, LDP and  retail price is sent back to the SCM system in order to close the loop.
Business Benefits:
Costing spreadsheets and an arduous SCM process were eliminated
End users can compare many quote scenarios at one time and select different ones for margin rollup purposes
Costing scenario selection and retail price changes are made in real time in seasonal costing meetings
One-click pivoting allows managers to slice and dice the costing and margins by product type, country, and other criteria.
Management reports were generated in their BI tool which allowed for ongoing costing analysis

Image Copyright: macrovector / 123RF Stock Photo